Real-Life Legal information
Q. Can foreign students sign up for health insurance in Korea?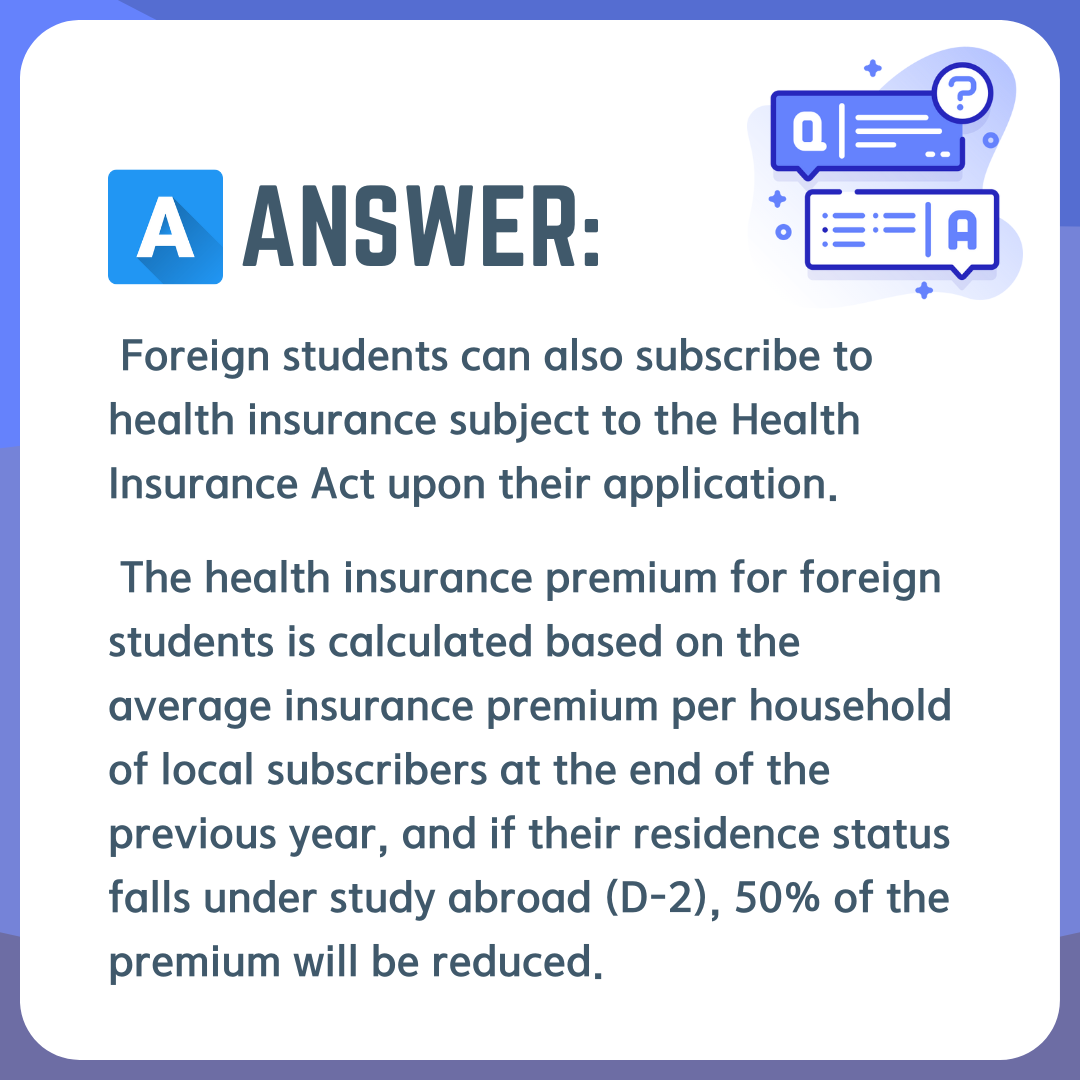 A. Foreign students can also subscribe to health insurance subject to the Health Insurance Act upon their application.
The health insurance premium for foreign students is calculated based on the average insurance premium per household of local subscribers at the end of the previous year, and if their residence status falls under study abroad (D-2), 50% of the premium will be reduced.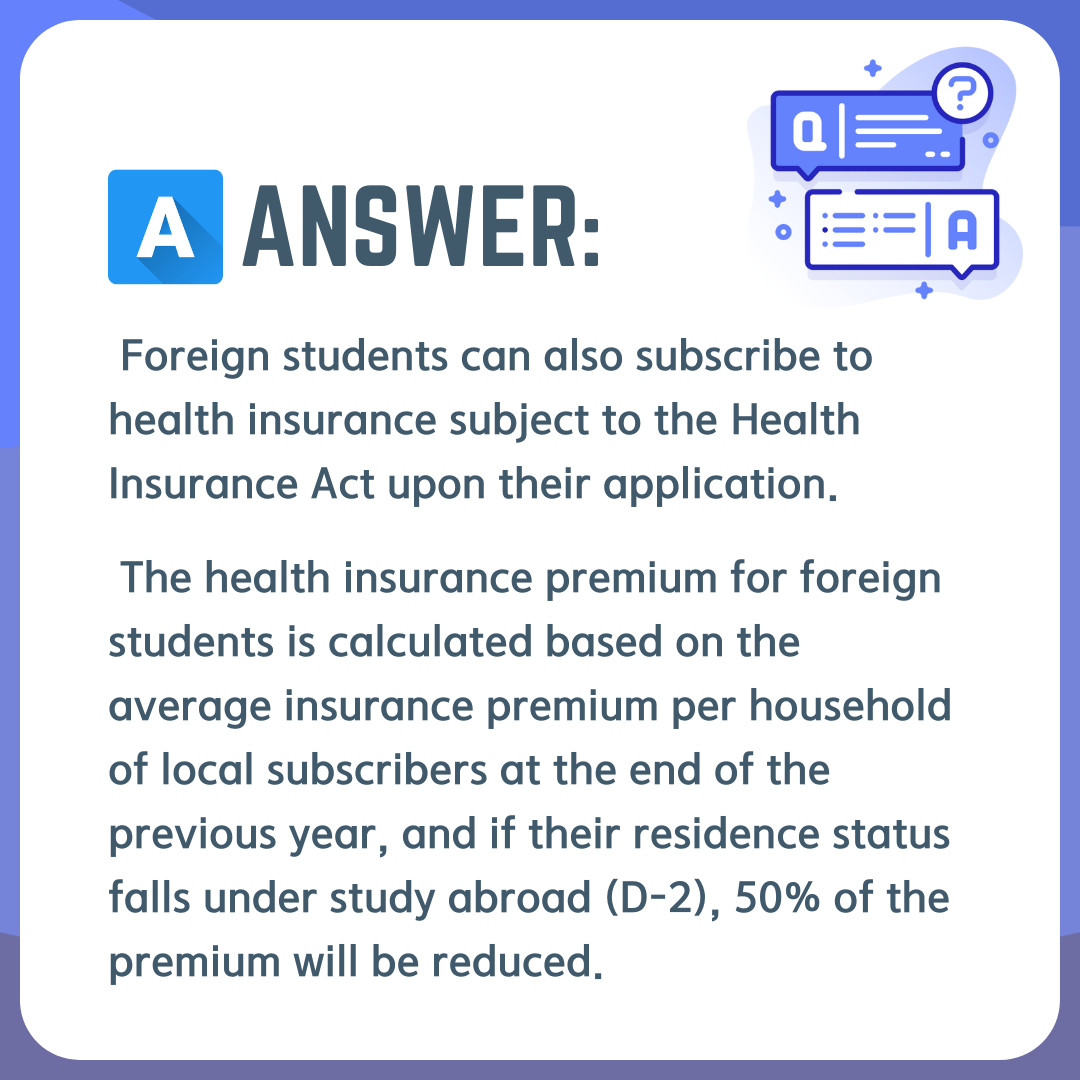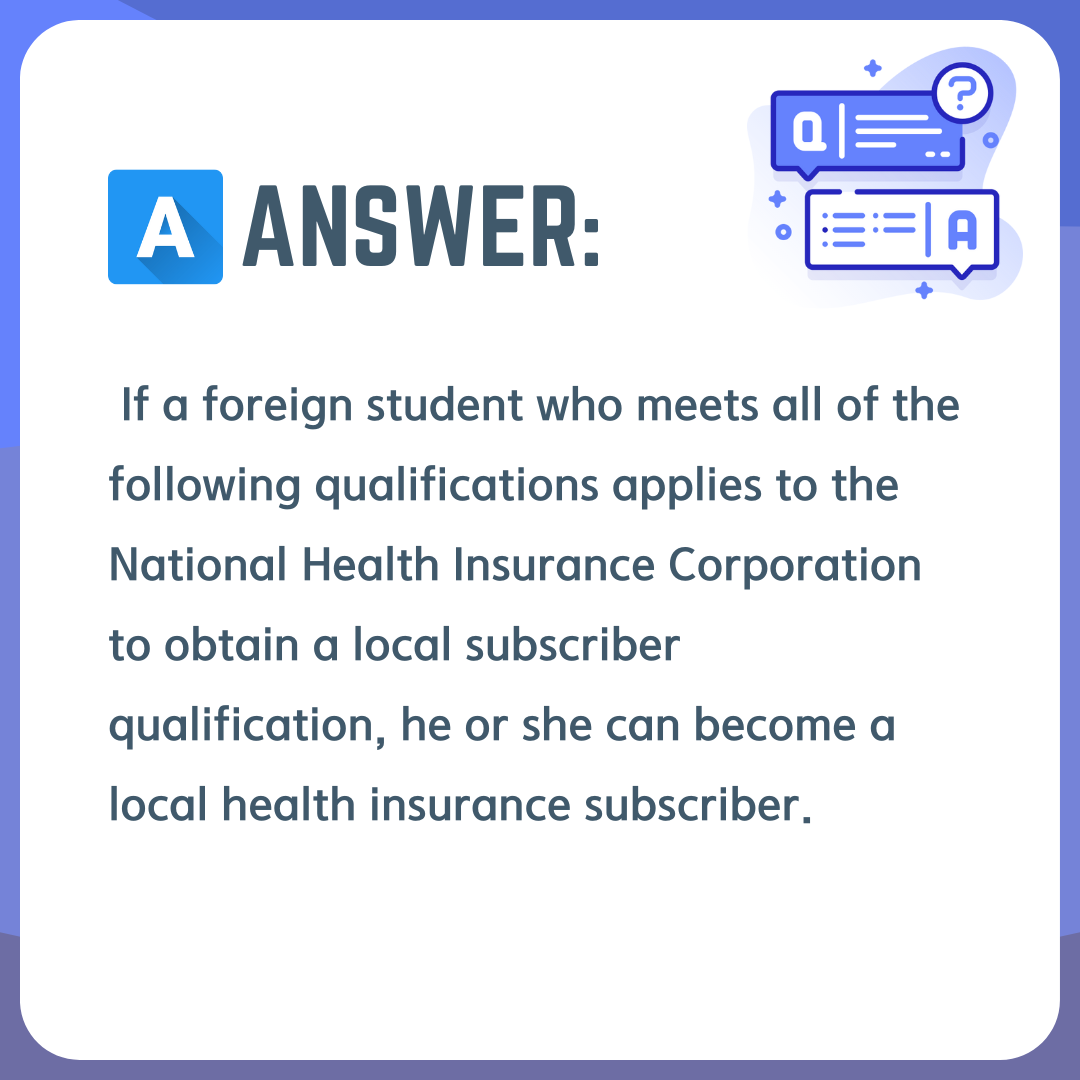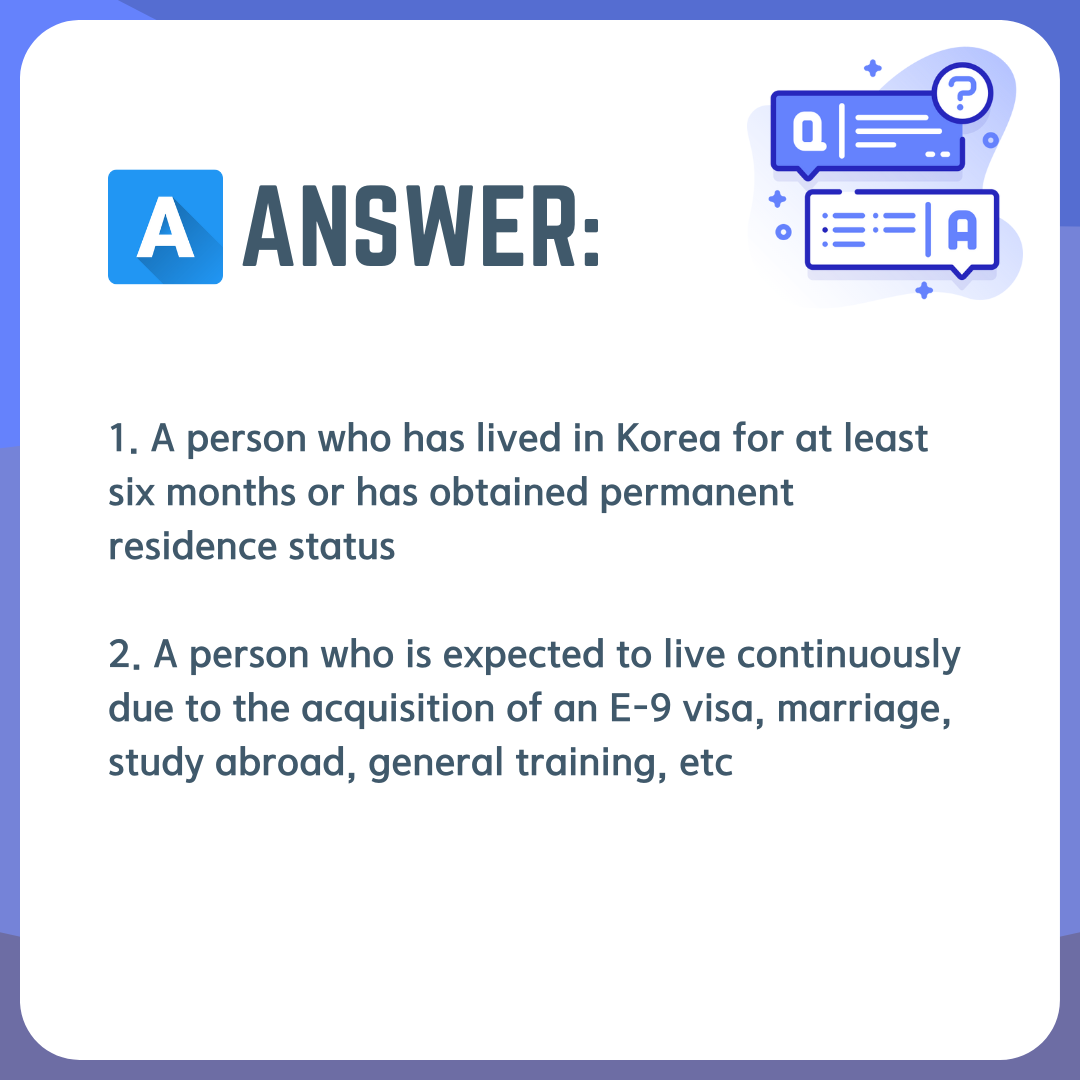 Foreign consultation services
https://walla.my/survey/Jnk34BUmrPTX5G49dreB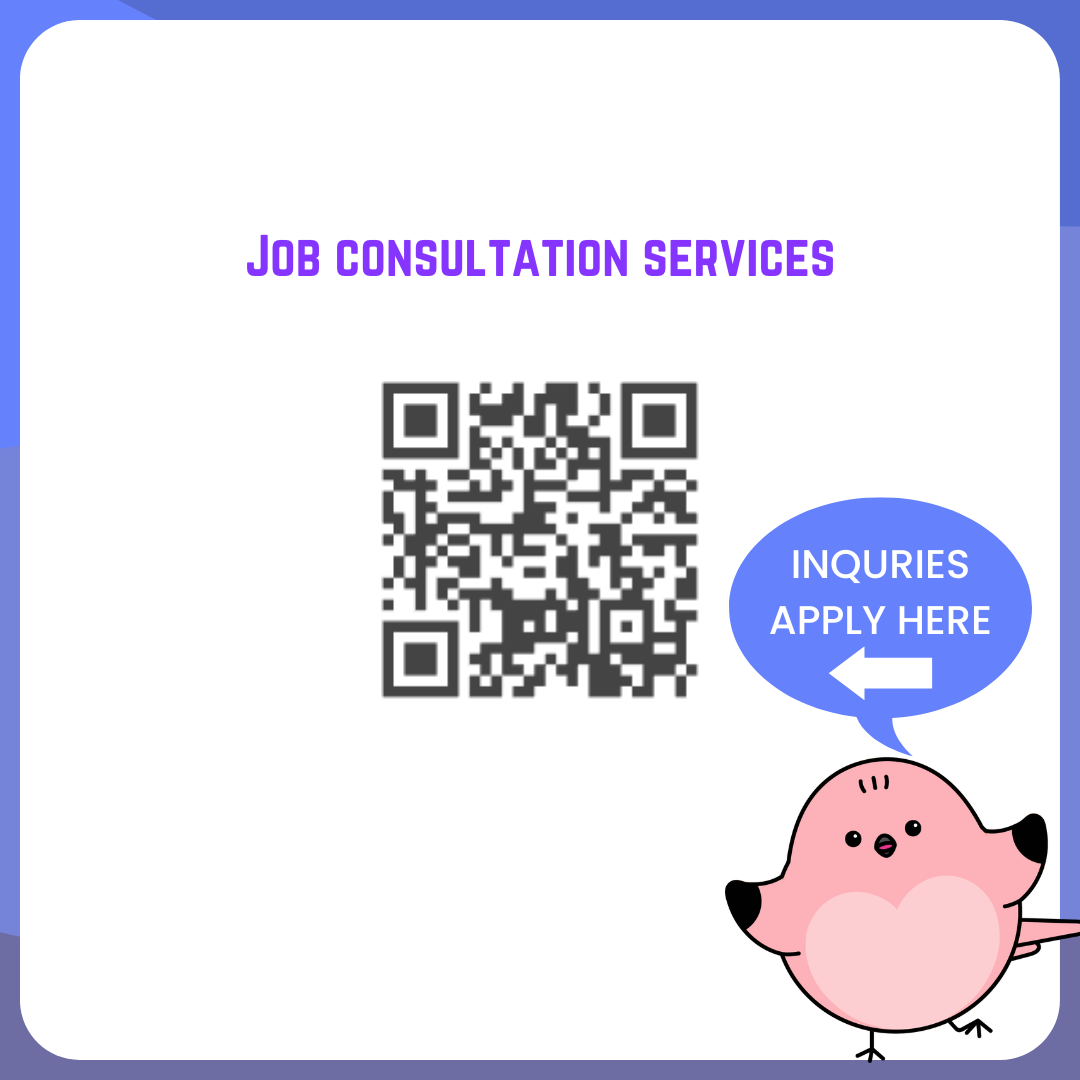 공지사항#workkorea #jobkorea #jobhiring #interviewtips #studyinkorea #foreignerinkorea #livinginkorea #jobpost #jobinformation #learningkoreanlanguage

#koreavisa ##jobkorea #koreajob #working #koreanvisa