How many places have you been so far while in staying in Korea? There's some of best places in Korea from best well-known places to hidden best spot. This time, there might place you already know but doesn't go yet, or place you not known yet, Refer the place list below and take a tour when you are free from the time and ready to hit the road.
1. Suwon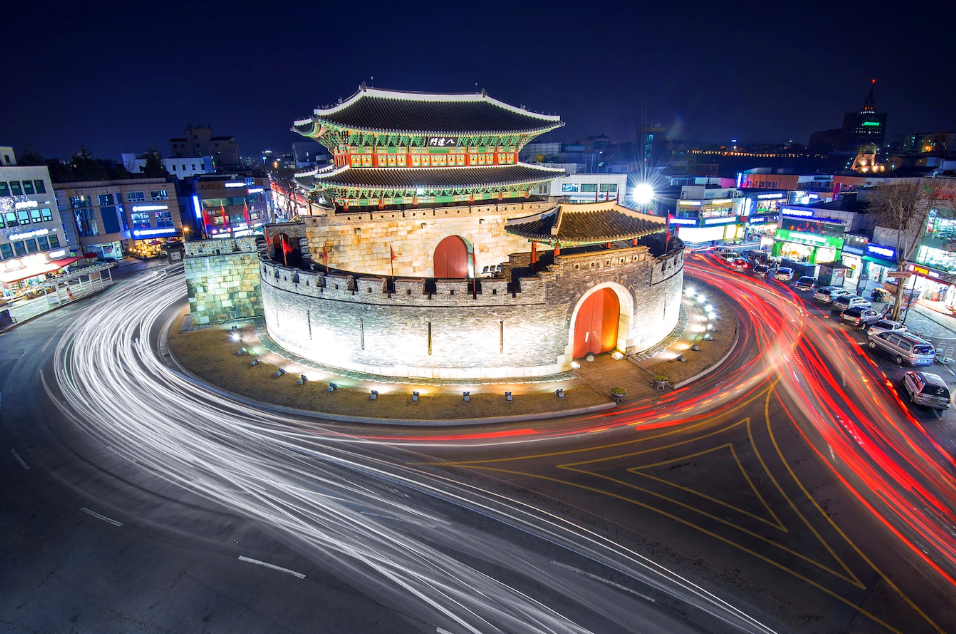 Well-known place is the imposing UNESCO World Heritage-listed Hwaseong Fortress. Between its massive walls, you'll see Haenggung Palace, Hwahongmun Gate, and Paldalmun Gate, each of which goes toward making it such a special place, along with modern side to it as well, and with a visit to the Samsung Innovation Museum, you can find out about the company's story.
2. Darangee Village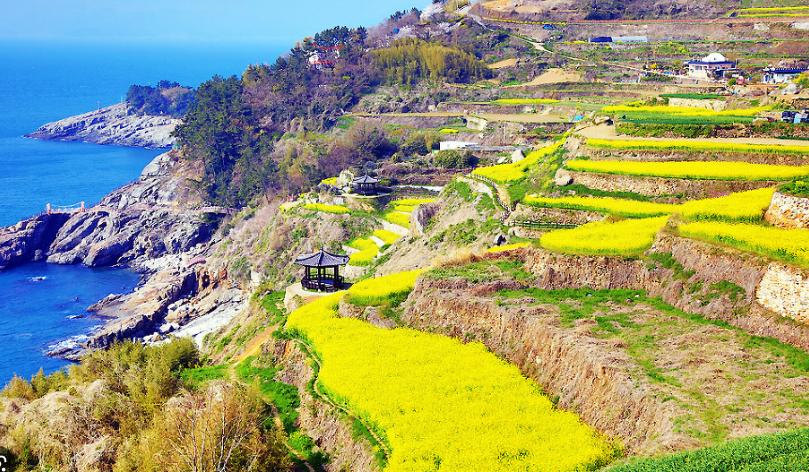 As you can probably imagine, the scenery is beautiful to behold and an absolute dream for photographers. The area around the village is also home to walking trails and panoramic viewpoints, so you can appreciate this great coastal spot from every angle.
3. Haeinsa Temple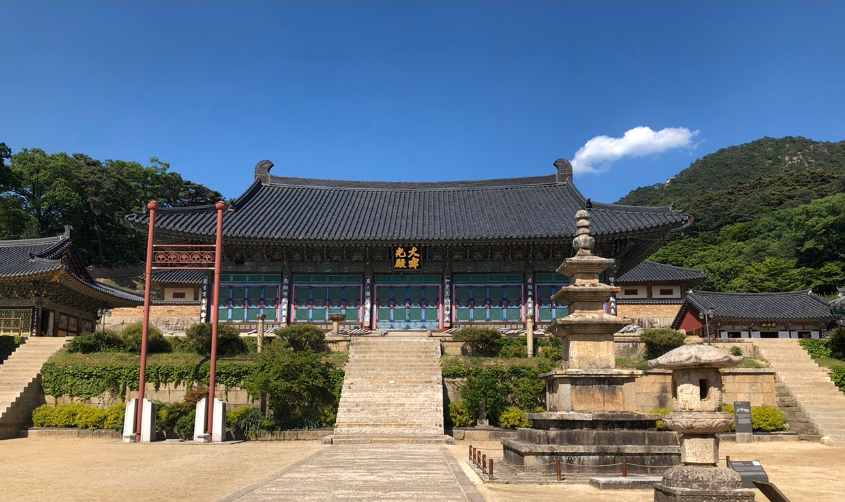 The Tripitaka Koreana, the ancient Buddhist canon displayed on woodblocks and the halls of Janggyeong Panjeon in which they are stored, are understandably the biggest draws to visiting Haeinsa Temple. But there are other noteworthy aspects of a visit here, like the oldest wooden Buddha statue in Korea. This ancient temple is home to a set of Buddhist scriptures that are the oldest of their kind in the world still intact.
4. Daegu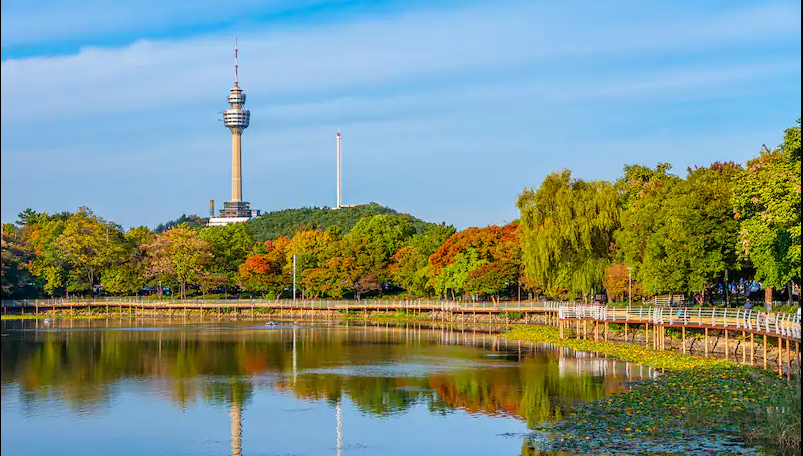 cultural landmarks include the Donghwasa Temple and Seonbosa Temple around Palgongsan Mountain, plus the surprising Gyesan Cathedral. Also, there's the fun side to the city, with the E-World amusement park and the Daegu Spa Valley. Well-known as South Korea's third largest city, Daegu, often surprises visitors with its broad range of attractions.
5. Pyeongchang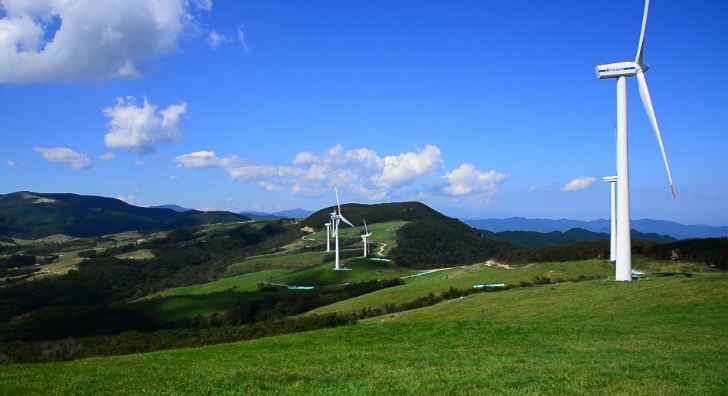 Pyeongchang, has you covered with fun outdoor activities that make the most of this impressive landscape. Obviously, during winter you'll have your pick of ski resorts like Alpensia and Yongpyong, and Daegwallyeong Snow Festival, which offers other fun snow activities like snowmen-building competitions and snow sledging. When things warm up, most of all, Pyeongchang is famous for hosting the 2018 Winter Olympics, the county of Pyeongchang is a great destination.
6. Dadohaehaesang National Park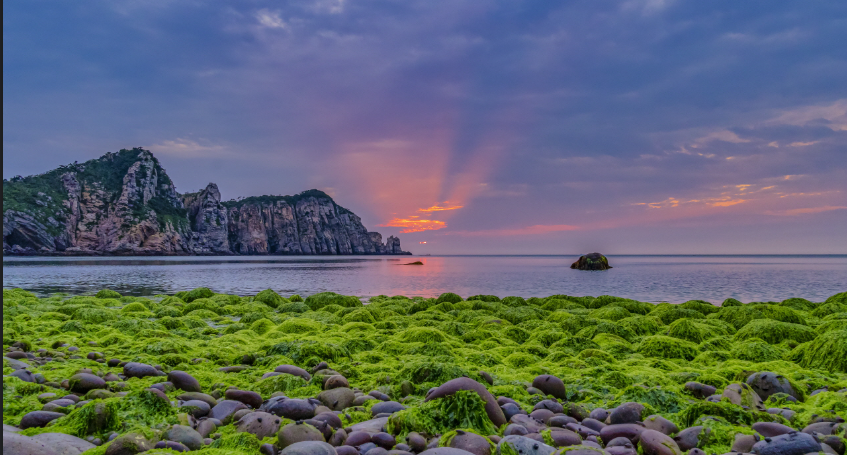 With that much territory to its name, plus all the marine area in between, working out where to start with Dadohaehaesang National Park can be tricky. The most popular islands visited by tourists are generally Hongdo, Heuksando, Geomundo, and Baekdo. Other features for distinguished is 1,700 different islands around the southwestern edge of the Korean Peninsula, Dadohaehaesang National Park is an immense protected area and unsurprisingly the largest national park in South Korea.
7. Upo Wetlands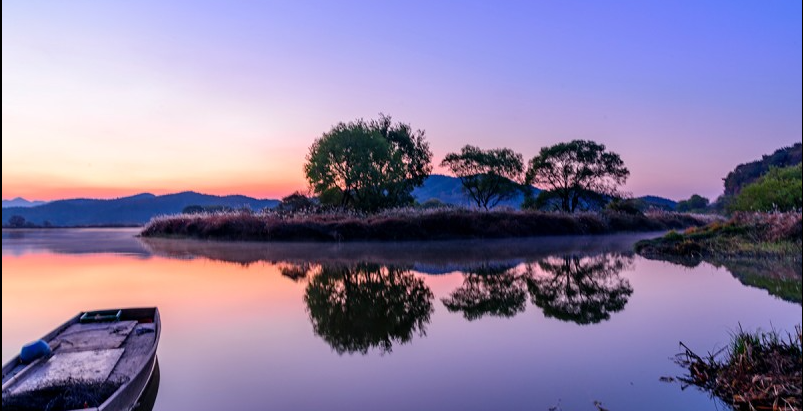 Covering 2.3 square kilometers (just under one square mile) of Changnyeong County, is the largest inland wetlands in Korea. The marsh and swamp provide a habitat for roughly 1,500 different species of plants and animals, making Upo a good place to spot migratory birds from all over the world. People's most way of touring or have sightseeing way as cycling or walking along the various trails that lead through the area.
8. Bukchon Hanok Village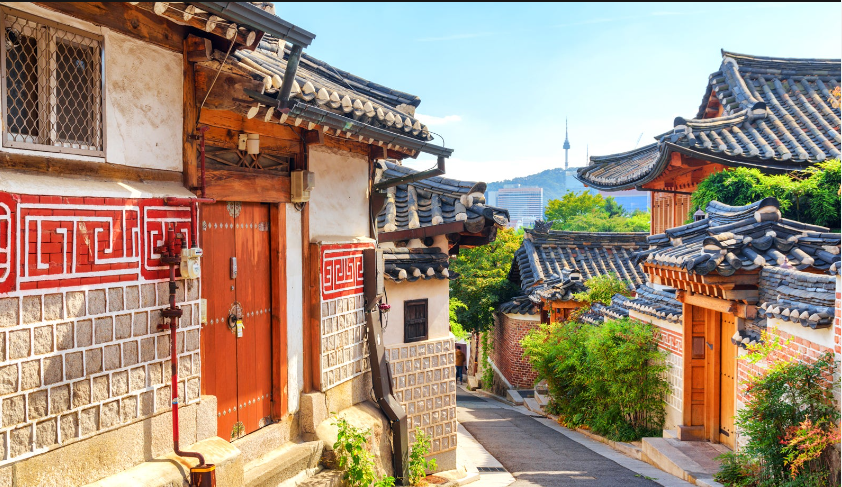 Marked as "northern village," came about as the neighborhood lies north of two significant Seoul landmarks, Cheonggyecheon Stream and Jongno. Today, many of these hanoks operate as cultural centers, guesthouses, restaurants and tea houses, providing visitors with an opportunity to experience. As Bukchon Hanok Village is an actual neighborhood with people's homes, visitors are advised to be respectful at all times while looking around.
9. Nami Island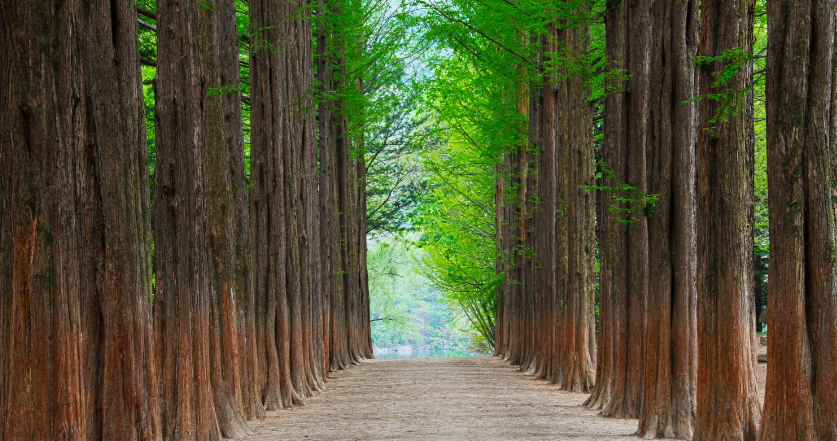 Combining a refreshingly beautiful natural setting only 63 kilometers from Korea's capital of Seoul, Nami Island is a peaceful place promoting culture and leisure in harmony with humanity and nature. Beyond that, Nami Island is designed with kids in mind, with a miniature train and playgrounds, plus a zipline for those who are still kids at heart. It showed many in Korea drama and TV shows and movie, this place make fascinate all for their picture-like scenes.
10. Jinhae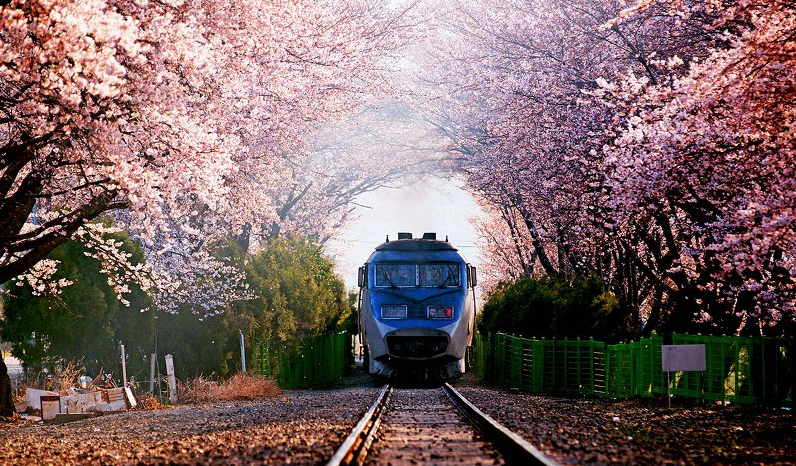 In high possibility, you'll see why so many people choose to visit. Then there's the adorable Romance Bridge, which despite being a reference to a 2002 Korean TV show called Romance, really does live up to its name with its breathtaking scenery at this special time of year. Another fascinated features that only in Jihhae you have that makes the crowds visiting during its annual Jinhae Gunhangje Festival even more impressive. Take one look at the corridors of cherry blossoms that form over the Yeojwacheon Stream.