If you're a German or French citizen, and you're planning to stay in Korea either as a student, worker or through other means, then you're required to apply for the Visa at the "KVAC", the "Korea Visa Application Center". This is the respective agency which will issue the Visa you need in order to stay in Korea.
We'll guide you through the process on how to apply for a Visa at the KVAC. (Information inside the images is subject to change over time)
1: Navigate to the KVAC Website, which you may also find here: https://visaforkorea.eu/en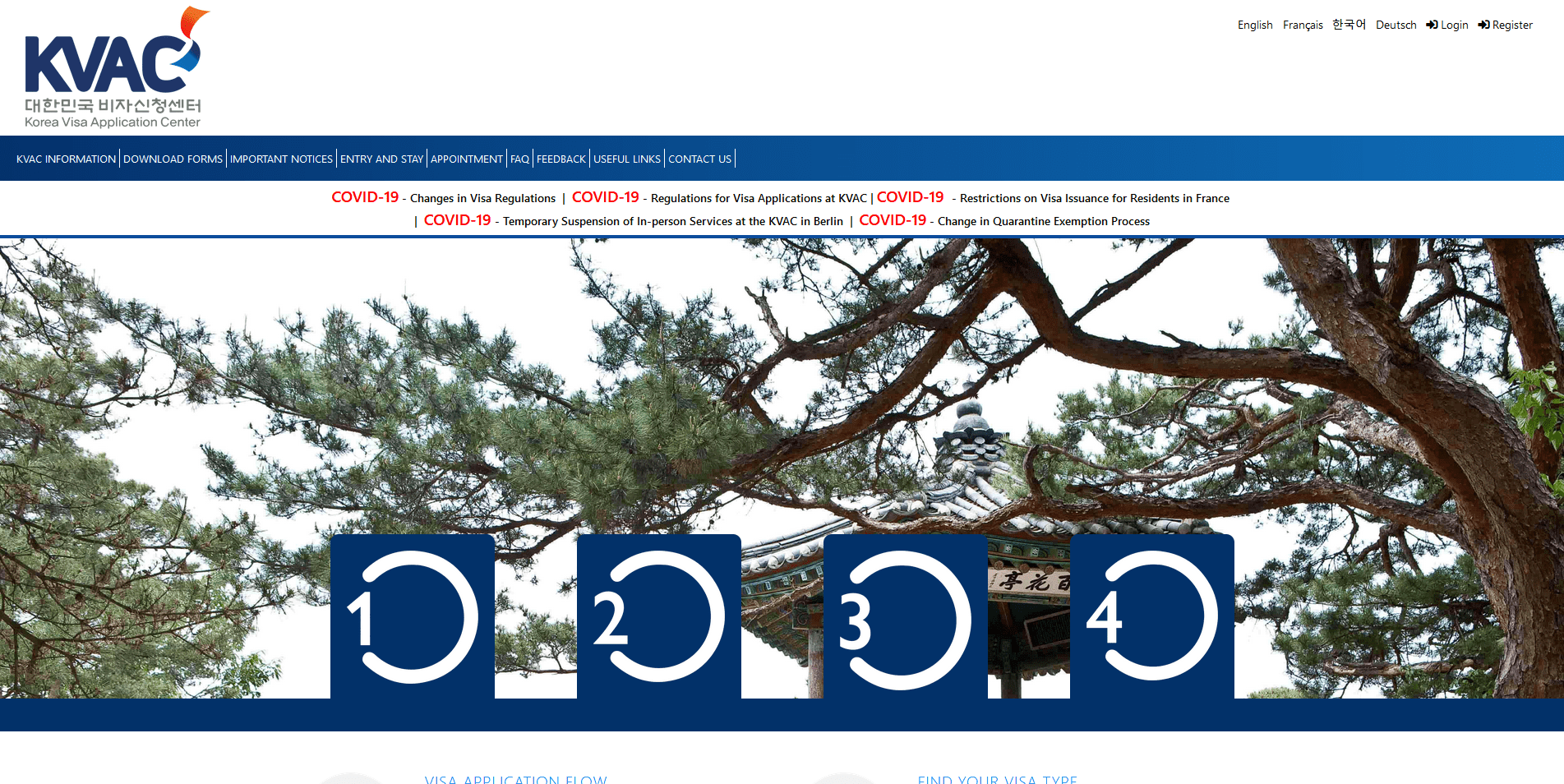 2 (Optional): If you don't know which Visa you'll be needing, please navigate to the "Find your Visa Type" link a little further down on the site.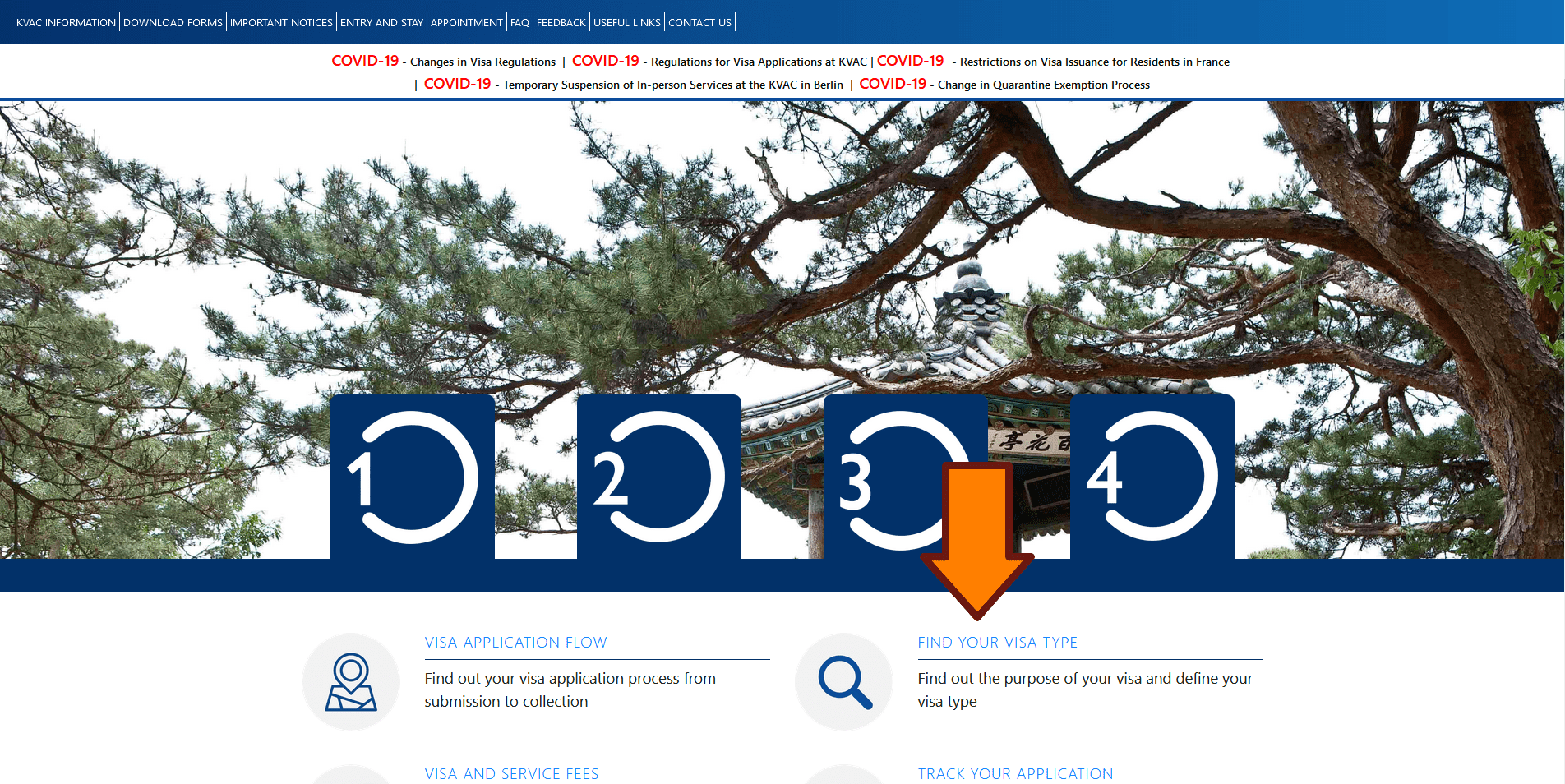 3: Once you know which Visa you'll be needing, you'll now need to start filling out the necessary forms, which can be found under "Download Forms". Make sure to choose the correct agency, which depends on your location. If you're situated in Germany, you'll be choosing "Berlin", and if you're situated in France, make sure to choose "Paris".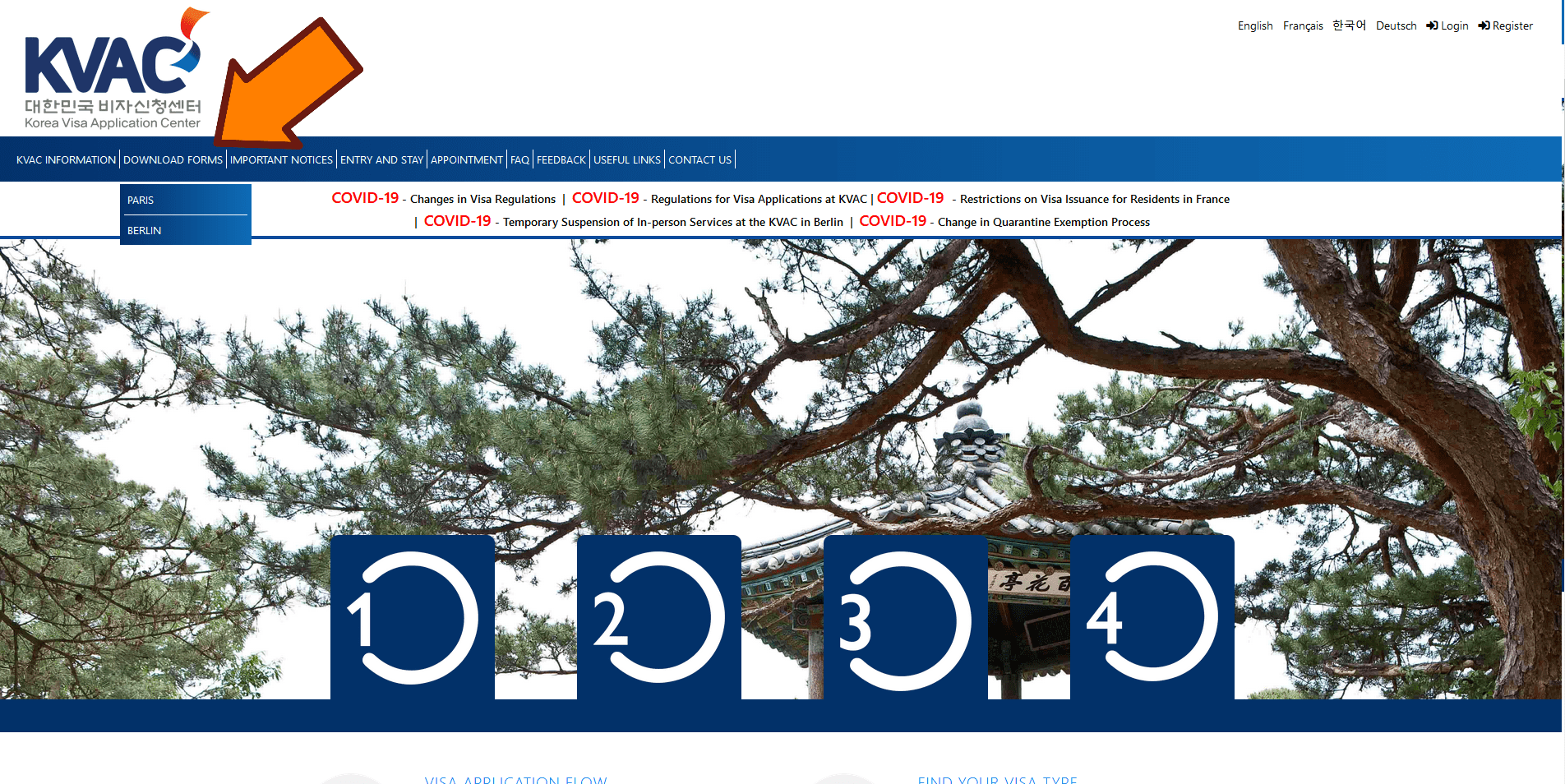 4: From the "Find your Visa Type" tab, find which documents you'll be needing to fill out for the respective Visa you're going to apply for. Find the necessary forms on the "Download Forms" page, and make sure to fill them out as correct as you can.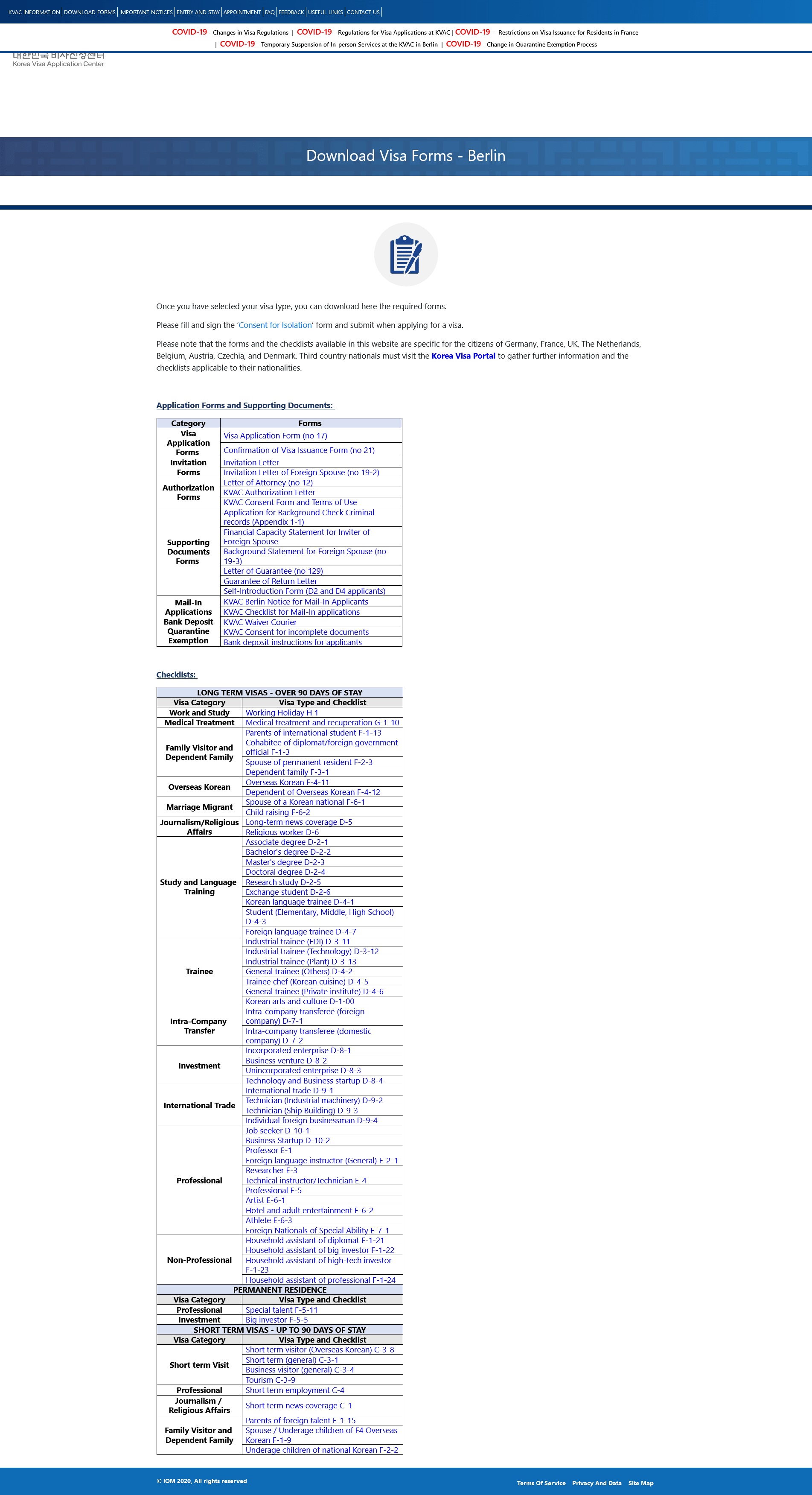 From here on out, once you found the necessary documents and you've filled them all out, make sure to book your appointment at the KVAC. Remember that the location is important, so whether you're situated in Germany or France, make sure to choose the appropriate agency location (Berlin or Paris).
5: We'll be making our appointment now. Make sure to head over to "Appointment", and then register yourself (if you already own an account on KVAC website, make sure to login with your account).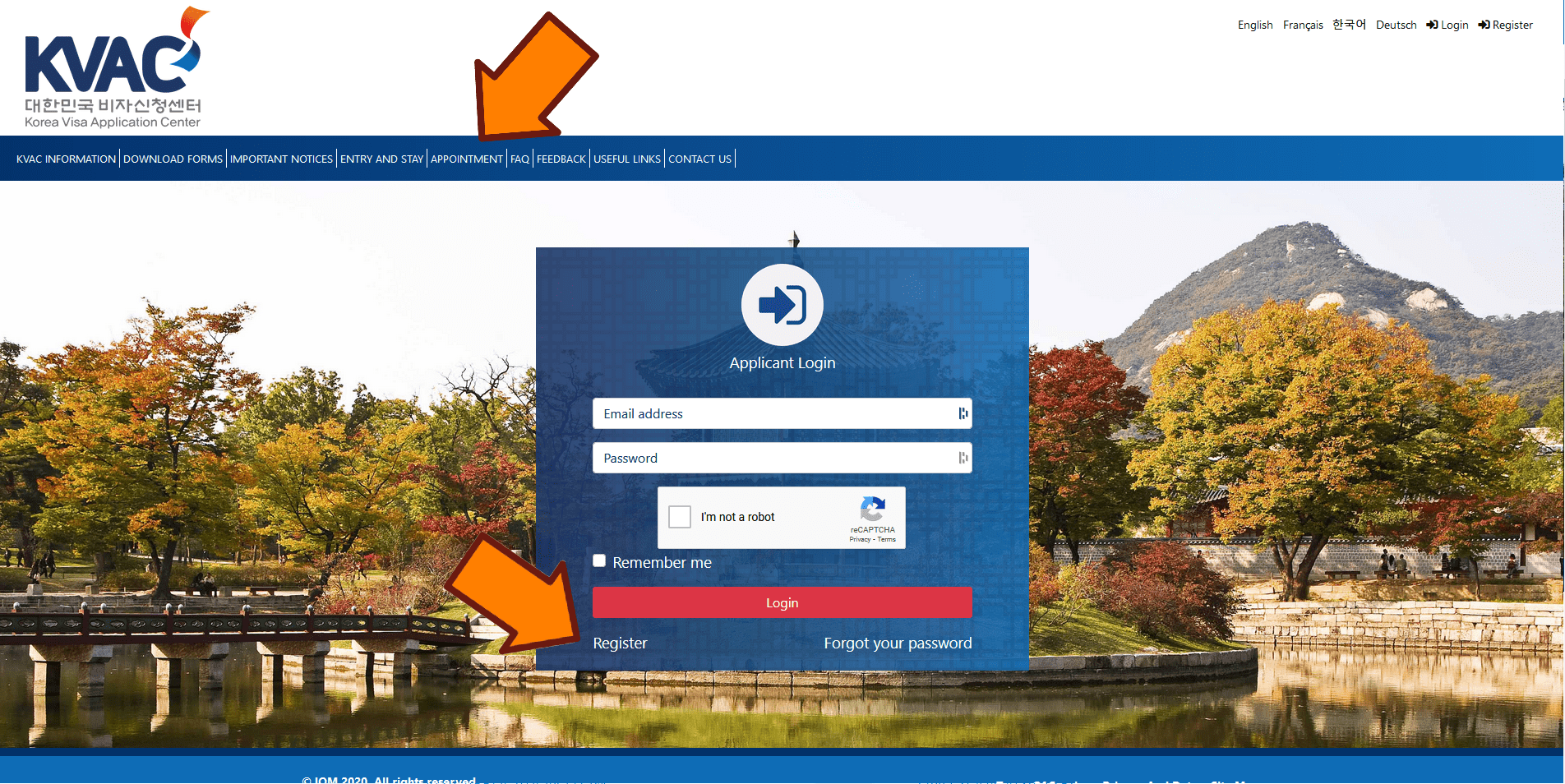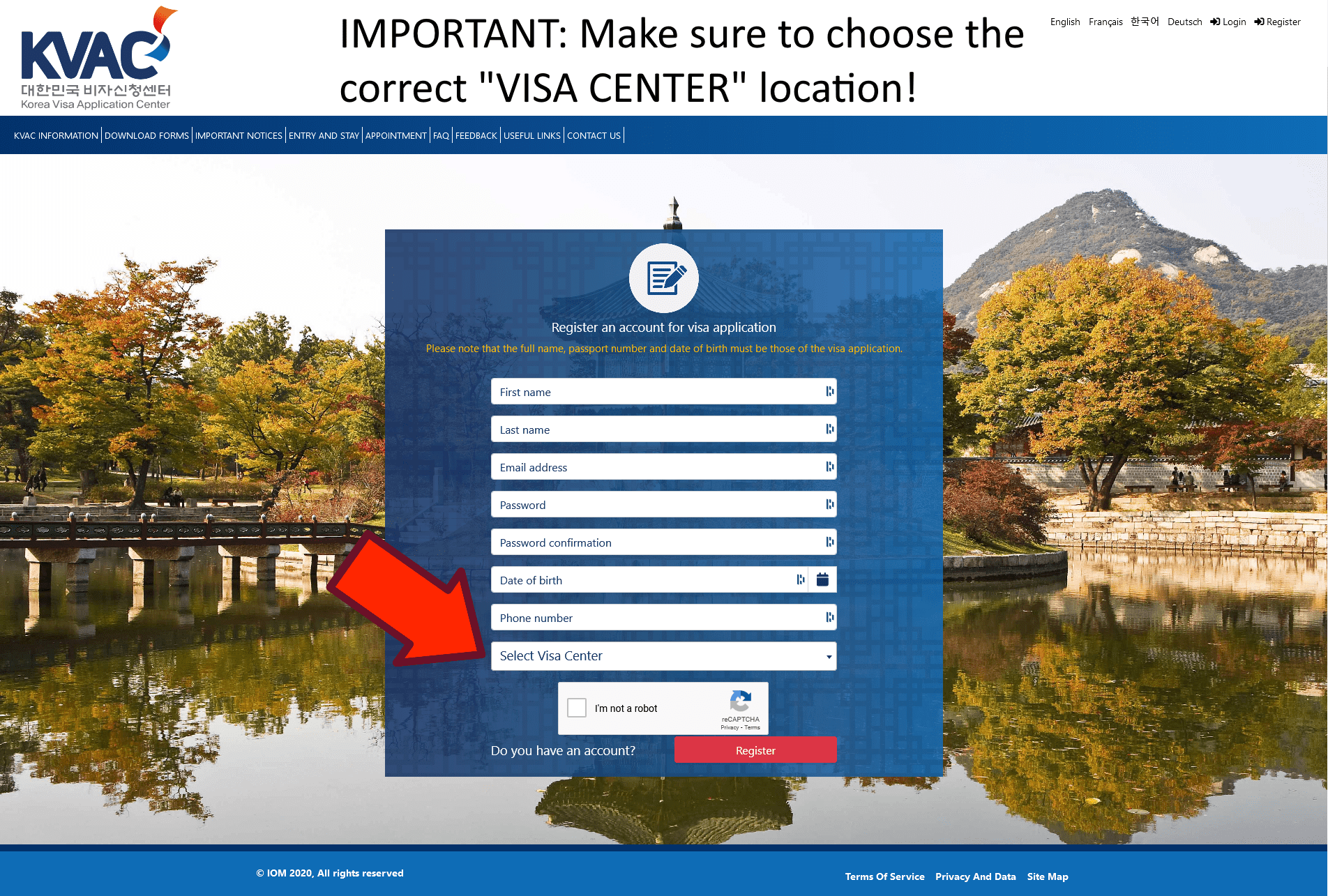 6: That's it. Once you've signed up (or signed in), choose an appointment time that suits you the best, and wait for your appointed day to arrive.
Appointment check list:
Passport
Documents (filled out application forms)
Cash in hand/card for paying visa & application fees (please refer to https://visaforkorea.eu/en/visa-and-service-fees for the up-to-date fee list)
Documents that need to be notarized or receive an apostille have to be prepared in advance. Please contact the KVAC for further information on which documents might need to be notarized or be apostilled.
KVAC Contact: https://visaforkorea.eu/en/show_contact_us
Or via Phone (Germany and France use the same call center number): +49 30 2902245 550